"Why bathe twice?? Save time and money while getting the best results possible with only one bath!"
Yuppy Puppy Bath Brush
This Revolutionary Bristled Brush Works On All Coat Types!
Speeds up your bathing time
Soft but firm bristles quickly create rich lather
Gently lifts and removes dirt and debris
Lathers up those "hard to reach" places
Effectively lifts and removes undercoat for a fast deshed in the tub 
Scrubs dirty paws, nails and greasy ears clean
Softly exfoliates skin and descales lesions or "hotspots" to allow air to the skin so it can heal faster
Improves effectiveness of medicated and regular shampoos
Leaves pets super clean and smelling fresh longer
Specially designed easy-grip handle for full control and less hand stress
Easy to clean with your favorite sanitizer 
Works great on dogs, cats, and horses
Individually packaged with convenient hangtag     
CREATIVE GROOMERS love it for fast and thorough saturation of color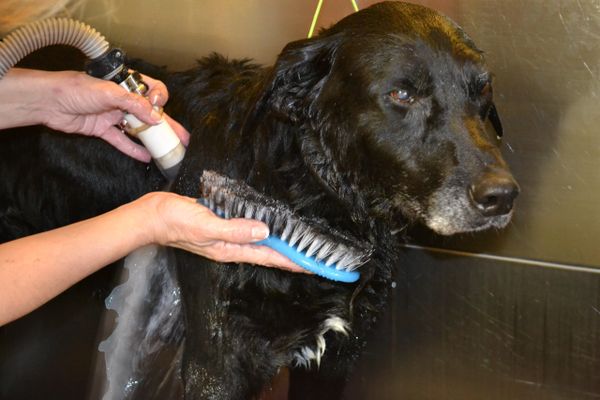 Yuppy Puppy Bath Brush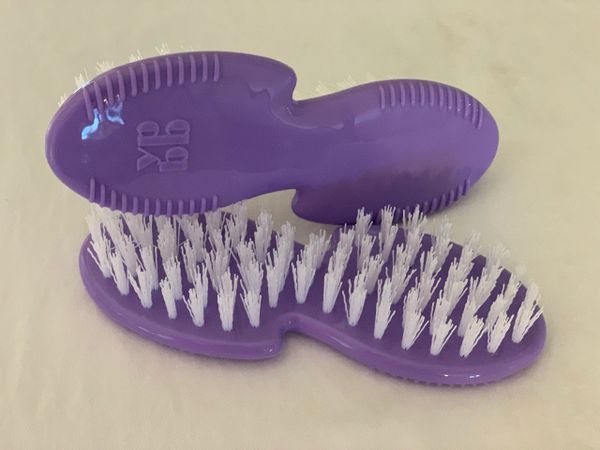 Yuppy Puppy "Peanut"